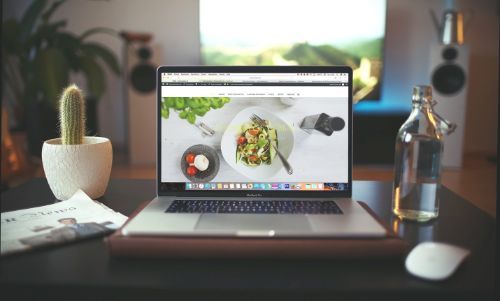 When it comes to online marketing, an effective landing page is critical. These pages draw visitors in and help generate leads for your business, yet generating a successful landing page can be more difficult than you think. If you're struggling to create an effective landing page for your business, check out these top 10 tips.
1. Be Consistent
Make sure to keep the messaging between your ad and landing page consistent. Use the same language and images to create a predictable and relevant user-experience. No visitor confusion means better lead generation.
2. Keep it Clean
An effective landing page should have a clean, organized design. Its goal is to create the easiest experience possible for your visitor. Keeping the design crisp and neat will make it more effective for your visitors and drive lead conversion through the roof.
3. Remember Less is More
When it comes to landing pages, be a minimalist. Visitors don't have time for wordy language or an over-stimulating design. Provide the bare minimum information necessary and minimize distractions. Keep it simple because in this case, less really is more.
4. Stay Colorful
Colorful is wonderful! Different colors can evoke different emotions among your visitors, so be aware of those your landing page uses. Stick to a palette that works well with your business logo and is aesthetically appealing. Use color to draw attention, but don't get too crazy. 
5. Be Unique
Your landing page should not—we repeat—should not be your website's home page. Once a visitor arrives, it's your job to keep them there. Remove the main navigation, and keep available options minimal in order to avoid distractions and create more lead-generation.
6. Keep It Short and Sweet
When it comes to lead generation forms, ask only for the information your business really needs. The fewer fields you have, the higher the conversion rate will be.
7. Be-YOU-tiful
No one wants to click on a page and read a company's entire life story. Make sure your landing page's language is you-centered. What can you do for the client? How can you make their lives easier? Put yourself in the customer's shoes and envision how your business can benefit them.
8. Go Mobile
Nowadays, nearly everyone has a smartphone, so it's important for your landing page to be loadable on the go. Be sure your page can convert to mobile-friendly, is easy to navigate, loads quickly and is ultra-clickable. Where your visitors go, your landing page should also be.
9. Stay Social
Social media is everywhere, and your business can be, too. Include social media sharing buttons on your landing page that encourage visitors to share your content and offers. 
10. Create a Call to Action
The final step is your Call to Action (CTA) button. Avoid terms like "Submit" or "Finish." Think of your CTA as an "I want to" button. Visitors are much more likely to say "I want to… Choose A Plan!" verses "I want to… Submit." Strong, clear and fun CTAs can be the ultimate difference between a bounce and a lead-conversion.
In this technological age, online marketing can be a deal breaker for a successful business. Make sure yours is up-to-date by creating effective lead-generating landing pages, because where visitors land there's a lead.